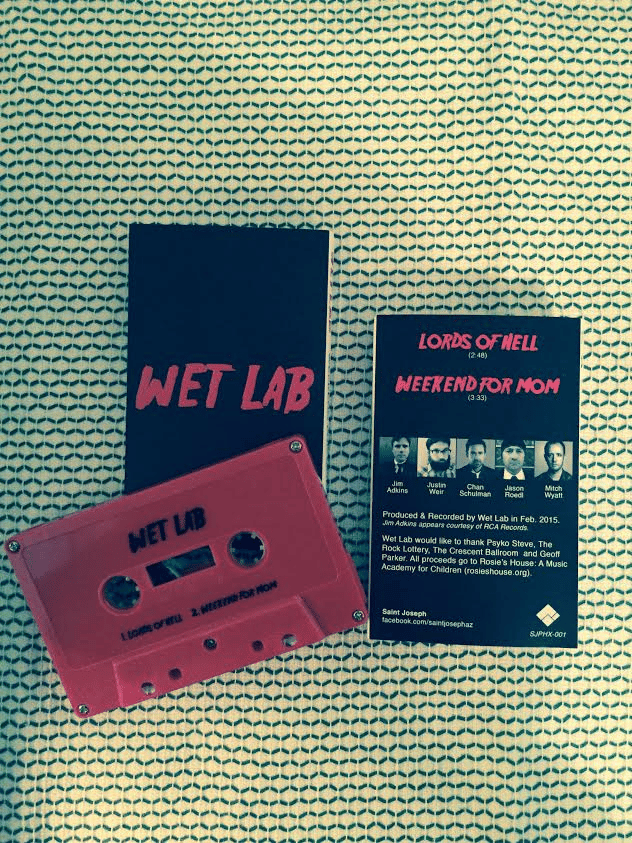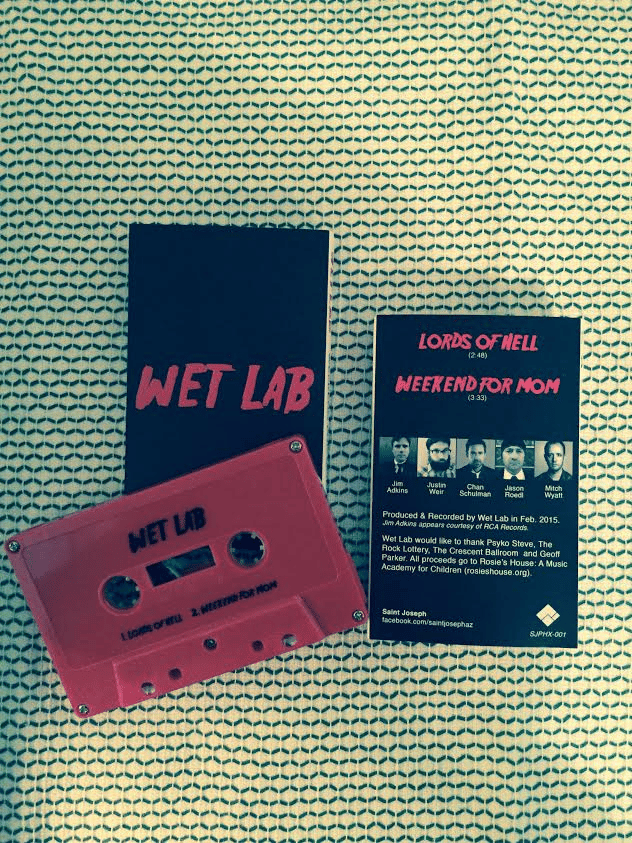 (SJPHX-001) Wet Lab "Lords of Hell" Cassingle
$5.00
Solid red chrome cassingle, each side featuring Wet Lab's debut singles "Lords of Hell" and "Weekend for Mom". Full color O-card, shrinkwrapped.
Five Arizona musicians were matched together at a Rock Lottery in January 2015 and tasked with writing 3 songs and learning one cover song to perform later that same night. Featuring Jim Adkins of Jimmy Eat World, Chan Schulman of Harper and the Moths, Justin Weir of Celebration Guns, Mitch Wyatt of Pinner and Jason Roedl of Mergence, Wet Lab recorded 2 of these tracks and have now decided to share them on a cassette. That's right, a cassette. Some would call it a "cassingle".
To learn more about the story of Wet Lab (and a few other bands that were thrown together this way), check out this video:
https://vimeo.com/122217651
These songs are exclusive to this cassette and will not be available for streaming or listening in advance of purchase!
The cost of the tape ($5) will be donated to Rosie's House: A Music Academy for Children. http://www.rosieshouse.org/
*if you would like a quote on shipping to your country and the option is not listed here, please email saintjosephaz@gmail.com*